A prestige model that must be enough cheap even for schools. How can you possibly describe new Surface 3.
We start with that for a moment ignore the fact that Surface 3 is not so cheap as had been hoped. The price is just a bit higher than Apple's Ipad Air 2, but more important in this context is perhaps what Surface 3 actually is for the type of gadget. It is clear that the right in all cases is anything other than what the Ipad is.
Surface 3 to more, which above all the letters on the keyboard and pen available for purchase, but also on the exits on the side to make the Surface more into a real computer. Through the USB port, you can connect a printer, a USB flash drive, a scanner, or whatever you want to. External large screen connects you directly to top mini display port and charging takes place now through standard micro-USB, a great advantage if you travel and want to have a good chance to find a charger that actually work. Surface 3 Pro has a special contact in its charger, so you cannot use the same such as your phone.
The problem with products that are hybrids and therefore to do several things well is that it often happens with compromises that affect the overall impression. Should a computer be both Tablet and laptop gets it may not be so easy and portable like a Tablet and not so powerful and flexible like a laptop.
Keyboard and pen, both of which are available as accessories to buy for, I use during my test, but so it is the accessories that together add 2 000 SEK to pad the total price. When using the Surface so it feels much more like a computer than a tablet. While both Android and Ios have their origin in the mobile phone and the touch screen to have the Windows clear origins in the computer. I encounter some problems when I first started running the computer. I start with no external keyboard and instead rely on the on-screen keyboard, but it is only after some initial hassles as the keyboard actually shows up on the screen. Since, however, it works well and the physical keyboard you can buy as accessories are among the absolute best on the market, regardless of brand. Press the feeling is good, it attaches itself at the base of the plate with magnets and works at the same time as protection for the screen when you fold it up. Keyboard attaches itself at a slight angle against the surface so you get a little more ergonomic angle than if it would be straight to the substrate. It feels well thought out and the three steps that support the back of the computer has enough good, although I notice that the aid gives way when I'm apparently a little too violently gestikulerat on the touch screen.
The operating system in the Windows Surface 3 8.1 and when I press the Windows button it takes me to the home screen, with panels, similar to what we are used to from Windows Phone. There is a shortcut to the desktop, which is a more traditional computer interfaces. You can use both apps from Windows software shop and older Windows applications in Surface.
One of the advantages of the Surface (as well as some of Lumia-mobiles) is that the price includes a one-year subscription to Microsoft Office. This is something that is tied to your Microsoft account, and after a couple of steps in the registration process are channelled into desktopläget on the computer and get to fill in and sign in to the Office to be activated and installed. Office opened in other computer part that are not really suited for a touchscreen. Some are also known as the desktopläget to use with your fingers on the touch screen, but the toolbars have the correct small icons and when I test the program Paint so it is very difficult to pick the right with your fingers on the screen, as in all cases, good resolution and detail. Do you use applications such as Word, Excel, and Powerpoint, where you'll enter a lot of information, it is much easier to use the external keyboard than the on-screen keyboard as on-screen keyboard takes up so much screen real estate that there won't be much left of the document itself. You can access all applications directly from your desktop, but it is inevitable that the applications that are suited for touch screen comes up when you don't want it and vice versa. In any case, one can use multitaskingläget so that two apps at the same time appear on the screen. You just drag the off program with your finger from the left screen edge and inside where you want the app.In this way, it can be relatively smoothly yet combine the computer's different modes. The compromise we are forced into can be seen clearly. Also, when I run multiple apps, active in this way, performance is pretty good. I also try to play high-definition video streamed to an external 4 k display without problems.
Of course, Microsoft claims to be happy with the design and material choices but one can hardly say that the Surface is one of the better looking or more lavish tablets on the market, especially when not in relation to the price tag. Ergonomic and quality is Microsoft good for, but the plastic material, the weight and the hard edges are reminiscent of something far less expensive than a modern tablet.
The big selling point with Surface is that you get both a Tablet and a laptop in one. Use tablet features when you want it and pick out computer functions when you need it, but for it to be true requires that you buy to both keyboard and pen and then we end up suddenly in a well high price, as if the price of the actual plate was high enough. It is not possible to get a cheap device that is the best at everything, and then you have to prioritise clearer what device should be good at. Surface 3 fails to offer working capacity as a normal laptop, while it will be good to take with or to take with you on the couch when you just want to play games, read an e-book or surf.
On the other hand:
Elias Nordling: Surface 3 feels either chopped or ground. The system is not good enough and the plate is too expensive in tablet mode, and as computer feels the whole of pinnig and rickety, with poor performance. You get both better machines and better tablets at the same price.
Mobile battery test
Battery video time: 3 h 26 min
Most computer or Tablet?
It is often thrown into the desktopläget with the traditional Windows interface, so you have to say tablet mode is a bit like a shell over and that there is more computer than a tablet.
How is it with mobile connection?
Microsoft has no tablet with SIM card slot, so for the connection are you addicted to wifi. However, there is a 4 g model of Surface 3 in the United States, but it is unclear yet whether it can come even to Sweden.
How does the pen?
It is an accessory you buy into and has several buttons that allow you to choose if you are going to draw, select content or select. It has its main field of application of the programme and are not as useful in other applications. Good that you can rest your hand on the screen without it resulting in accidental screen touch when typing.
An alternative: Cheaper
One of Samsung's Galaxy Note all models is a good option. Cheaper and this includes the pen in the price, then a pen which can more than Microsoft's.
Photo examples
The camera is a bit slow to take pictures, and the result is rarely particularly well.
Gallery
Microsoft launches new Surface Diagnostic Toolkit app in …
Source: www.onmsft.com
URBAN ARMOR GEAR ANNOUNCES NEW RUGGED CASE FOR MICROSOFT …
Source: invisioncommunity.co.uk
Dell XPS 15 2-in-1 vs Surface Book 2
Source: www.digitaltrends.com
Microsoft Surface RT review
Source: www.pcadvisor.co.uk
Microsoft Surface 3: Design und Funktionen
Source: www.computerbild.de
Microsoft Surface Pro 3: prise en mains, premier choc!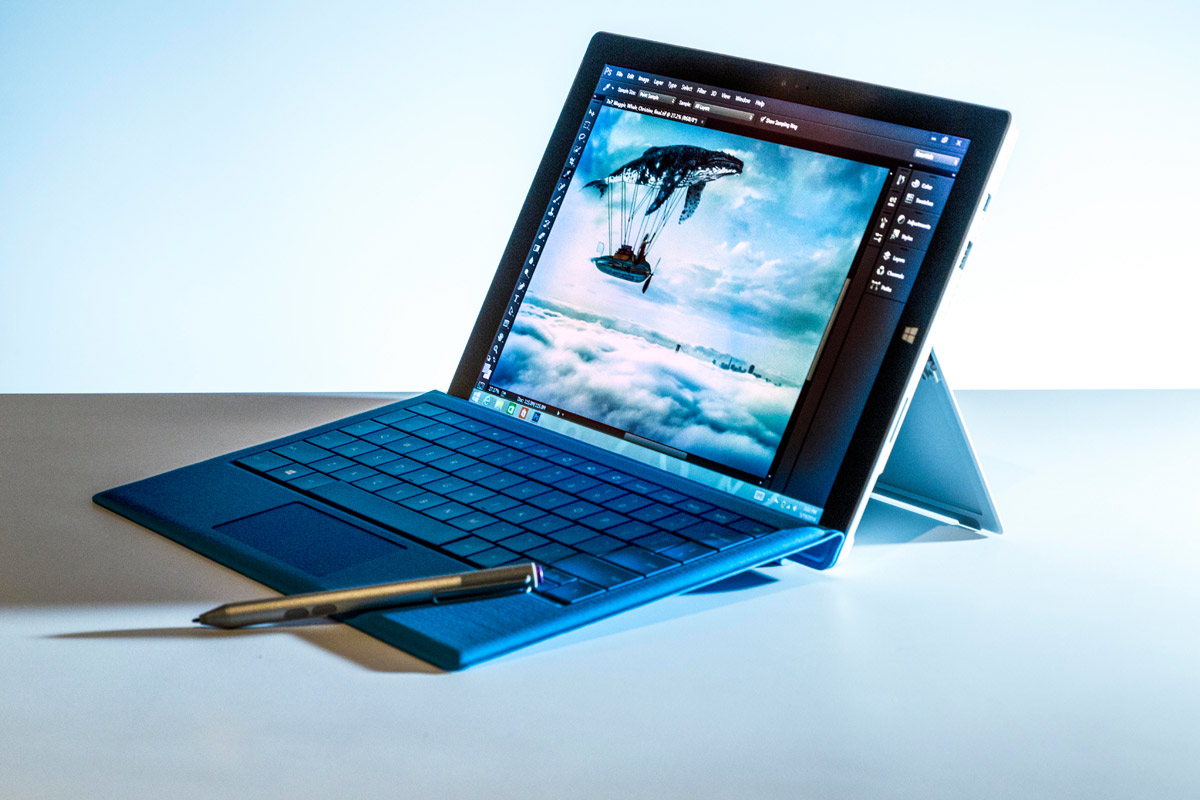 Source: www.xavierstuder.com
Microsoft Surface Pro 4 Test: Power-Tablet mit kleinen …
Source: www.mobilegeeks.de
LG gram 15 (2018) Review: Light, Powerful and Expensive …
Source: www.techadvisor.co.uk
Microsoft Surface Precision Mouse Review: Behind the Curve
Source: www.laptopmag.com
Das Ladeanschluss-Dilemma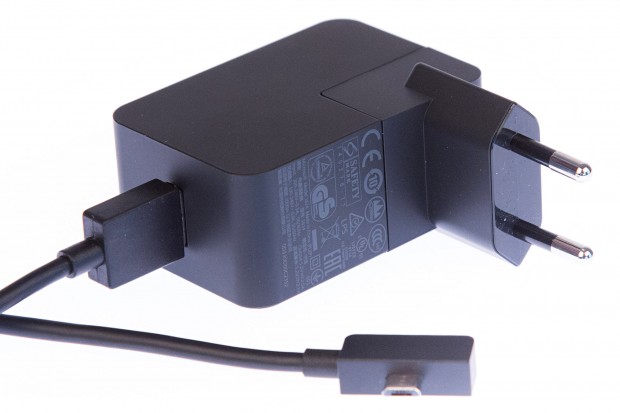 Source: www.golem.de
Tasarımcılara özel Microsoft Surface Phone konsepti
Source: www.log.com.tr
Microsoft Surface Book: Edel-Laptop und Windows-Tablet in …
Source: www.heise.de
Test Microsoft Surface Book mit Performance Base (GTX 965M …
Source: www.notebookcheck.com
Las 10 mejores laptops del 2018
Source: www.pcworldenespanol.com
Microsoft Surface Pro (2017): Die ersten Tests im Überblick
Source: www.mobilegeeks.de
Tablette surface
Source: web.biloo.net
Sea of Thieves finally gets a release timeframe for Xbox …
Source: www.windowscentral.com
Xbox Game Pass is now available for Xbox Insiders on Ring …
Source: www.windowscentral.com
Feedback Hub now available for anyone running Windows 10 …
Source: www.windowscentral.com
Thinking About Gaming On The Surface Book? Think Again …
Source: www.digitaltrends.com